Services for you
Transfer to the airport
Transport from the airport and back is a very common service that our clients use. Is able to provide transport for people in the airport in Prague and major airports in other European countries (Vienna, Munich and others). We have always been our clients for departure time and transported safely. We strive to provide our clients maximum comfort, always will lay closest to the vehicle entrance to the terminal. Assistance with luggage is a must. To facilitate clear guidance to our clients in the arrivals hall, always expect the information sheet with their name and company name. Trip length and time of arrival at the airport is always individual. We are trying to save time and money of our clients and therefore choose the best solution with minimal departure transfers, each car would be to make the journey went smoothly and avoid unnecessary delays before departure and after arrival.
Business travel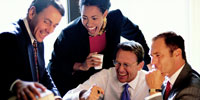 Providing transportation on business trips using a large part of our corporate clients with offices or major customers abroad. Is not always economical to use for business travel by air. In this case, we will deliver to your destination in a comfortable and safe car. We hold concessions for the international carriage of persons, which enables us to provide transport for you throughout Europe. Clients who travel with us, are for travel insurance automatically only when traveling abroad but also in domestic transport. This scheme includes the protection of your luggage.
Corporate Events
For our clients, we provide important transportation services not only in business, company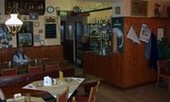 As well as other corporate events. Usually, we carry the chance of various anniversary celebrations of luck, teamových training, etc. The extent and type of services that we provide for such an event depends entirely according to client needs. Usually involves the provision of car and driver at all times current events. It then provides services to suit different requirements.